© Sylvia Pixley    Home  |  Artwork  |  About the Artist  |  Art Shows   |  Privacy Policy  |  Contact Sylvia






Sample Artwork by Sylvia Pixley




Sylvia Pixley is an award winning artist who is now primarily working in wood engravings. Her themes most often deal with the beauty of nature with subjects ranging from intimate portraits of flowers, small animals and birds to tranquil wooded settings and grand landscapes.

Information about the process of wood engraving can be found by clicking here.

Contact Sylvia if you are interested in purchasing her artwork.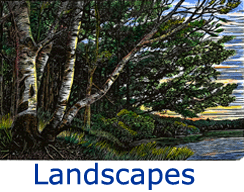 &nbsp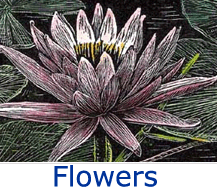 &nbsp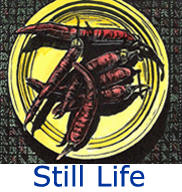 &nbsp
&nbsp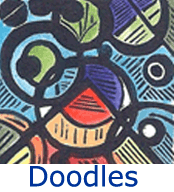 The Process of Wood Engraving


I begin with sketches, photographs and research materials to develop a working design. This design is transferred, in reverse to a very smooth end grain block of maple wood. I begin carving out the white areas with different sizes of wood engraving tools, called burins. They produce very narrow to very wide white lines. I have finished carving a block in a week but it usually takes me 3 weeks for an average block. I complete 10-20 blocks a year.

To print a proof, a sample, a brayer (roller) is used to spread a thin layer of oil based printing ink on the surface of the block, the uncarved raised areas. Paper is placed on top and then I run a simple roller proof press over the top of the paper and block.



Each hand printed wood engraving is an original print. An edition is expressed in a fraction listed on the print: 5/25 is the 5th print signed of a total of 25. I normally print two editions (or more) from the same block, indicated in the title by #1, or #2. The first version is a 'plain' black and white print, the second edition is a black and white print painted with water color. A two color reduction print starts with carving away the white area, printing a color and then recarving the block, and printing the second (black) color.

I mat and frame the prints myself, using museum quality all rag mat boards. The prints are attached using corners. All prints are copy-righted and may not be copied in any way (including by computer scanning).

Contact Sylvia if you are interested in purchasing her artwork.






© Sylvia Pixley    Home  |  Artwork  |  About the Artist  |  Art Shows   |  Privacy Policy  |  Contact Sylvia